Great sorrow
People in Barentsburg are in deep sadness after the helicopter accident last Thursday.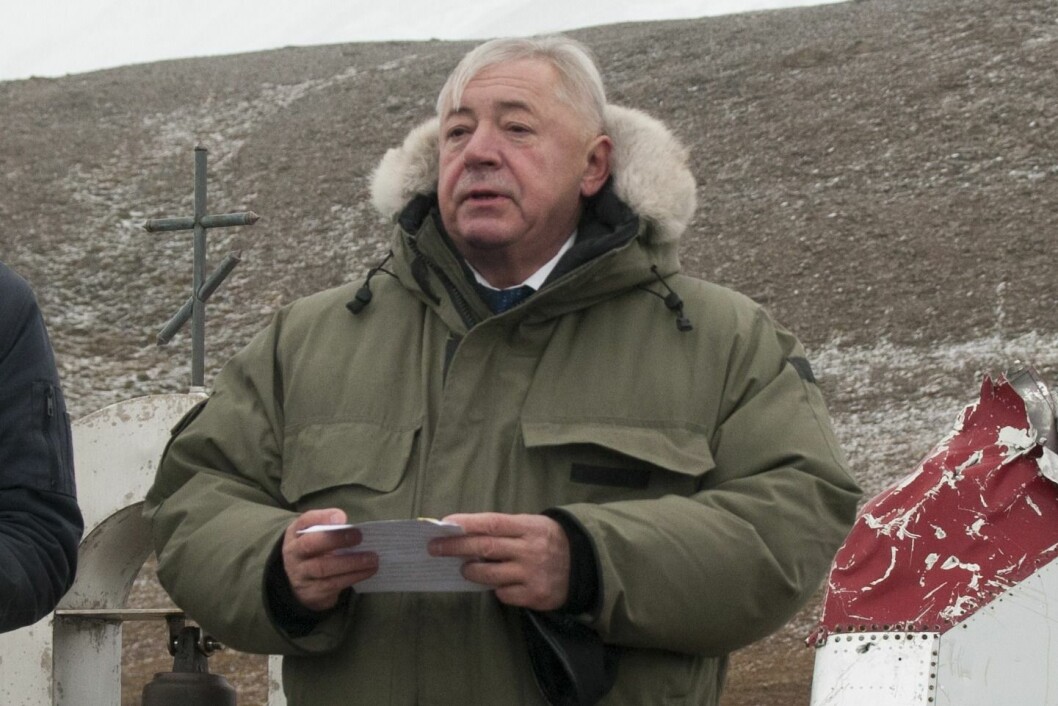 "The people here in Barentsburg are in deep sadness after the accident, but are determined to continue the work," wrote Russian Consulate General Vjatsjeslav Gennadievich Nikolajev in an e-mail to Svalbardposten. "We are grateful for the good support we have received from our Norwegian neighbors."
The consulate believes it is now important to raise the helicopter, find the missing crew and the researchers from the Russian Research Institute for the Arctic and Antarctica, and investigate the cause of the accident.
Scientific work
The three researchers were in Pyramiden last Thursday carrying out scheduled scientific work, Nikolajev said. He himself was not in Pyramiden that day.
He noted people in Barentsburg are grateful for the great effort from the Norwegian side during the rescue operation and that Norwegian authorities have allowed rescue workers from Russia's Ministry of Emergency Situations (EMERCOM) to contribute to the operation. He suggested this a stellar example of constructive cooperation in the Arctic.
"We are grateful for the great effort that has been set in place from the Norwegian side," Nikolajev wrote. "We also greatly appreciate the personal efforts of Gov. Kjerstin Askholt for her management of the search and rescue operation. A constructive cooperation has been established between Russian and Norwegian rescue services."
The helicopter that crashed was the only one operating for Trust Arktikugol in Barentsburg.
"To get to Longyearbyen we are now using the Langøysund and sometimes we have to use the governor's helicopter to make consulate flights," Nikolajev wrote.
Memorial ceremony
The employees at Trust Arktikugol in Barentsburg are receiving daily updates from the consulate general. The same is being done for researchers and employees of the helicopter company Convers Avia that are in Barentsburg.
Trust Arktikugol will organize a memorial ceremony in Barentsburg when the helicopter wreckage has been raised from the seabed and the missing occupants have been found.
"It will be possible for friends and colleagues of the deceased to come," Nikolajev wrote.
The helicopter crew was employed by Convers Avia, which flew on behalf of Trust Arktikugol. The crew did not live in Barentsburg, but commuted from the company's base in Tver, Russia.
Nikolajev also praised the rescue work carried out by the Norwegian authorities.
"We believe the participation of Russian rescue personnel makes their work more efficient," he wrote.
Open church
In connection with the helicopter accident, the fireplace lounge at Svalbard Church is open to anyone who wants to come. That offer has also been conveyed to the Russian rescue crews in Longyearbyen, according to the governor's office.