Incessantly optimistic with a large vision
He sees opportunities in waste others just want to get rid of. A constant uphill battle isn't deterring the green dreams of Benjamin Vidmar.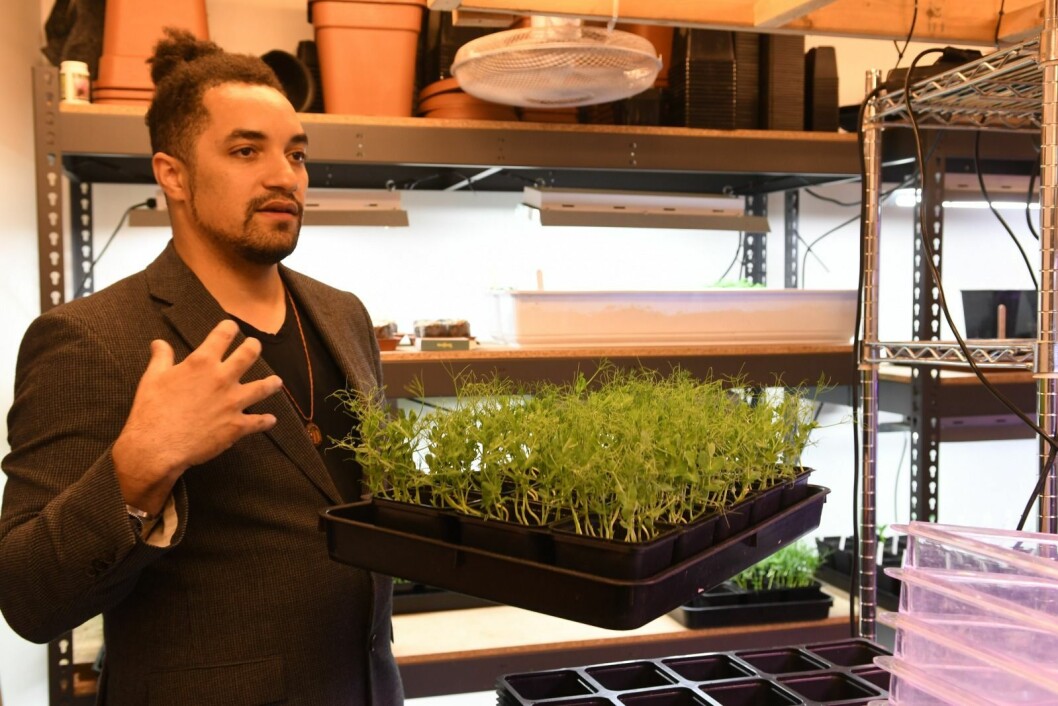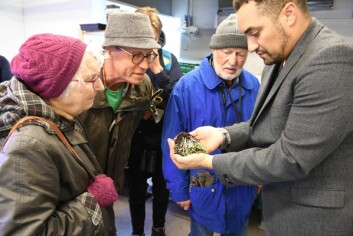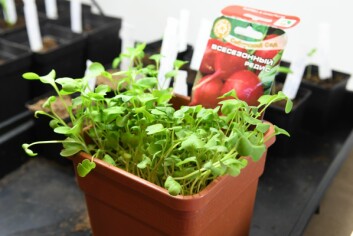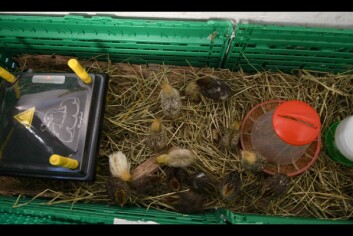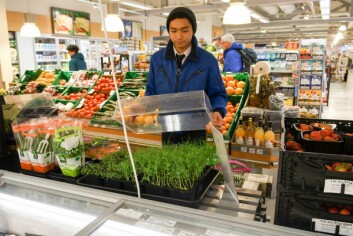 A group of Swedish tourists are hearing about Benjamin Vidmar's project at Polar Permaculture Solutions. The group of about 20 people are gathered in a room on the ground floor of the Funken hotel as he describes his dream.
"I'm from a food-loving family," Vidmar explains enthusiastically. "Before I moved here I had never eaten frozen fish."
The American is asked to speak a little slower in English by the Swedish guide so everyone can understand.
The title on his business card is creative director of the company. Currently nobody is getting a salary; everything is based on volunteer work. Vidmar is also a chef at the Radisson Polar Blu Polar Hotel and Rabalder Café, and works as a driver and a DJ at Huset on weekends. In September he will start a new job as a cook at Longyearbyen School, including the after-school activities program for first- through fourth-graders. There he will also teach about food and food culture.
From Florida
Vidmar came from the U.S. state of Florida to Longyearbyen in 2008, and has worked as a chef at several local restaurants and hotels. That's when he got the idea it was possible to do something about all the food waste that is ground up and sent out to sea.
"I'm doing this for the town," he says. "We are inviting tourists here, and are more and more coming. We must take responsibility and do our utmost to ensure that this is a sustainable destination, so that the trash can be recycled here and that everything is not just shipped down to the mainland. I see opportunities for most of it."
Currently it is mostly eateries and hotels that are providing their food waste for composting in the greenhouse. Eventually, Vidmar hopes to expand the capacity and locations so that private individuals can also deliver waste. Horse manure may be used to grow mushrooms, and instead of sending paper and cardboard to Sweden he suggests it can be recycled here.
"I see opportunities for most of the waste," he said. "Now we just have to work step by step."
Future plans
A business plan Vidmar shows the Swedish tourists is divided into four stages and shows how he wants to run his project in the future. The distinctive round dome of the greenhouse in Nybyen is only 50 square meters and he has only a two-year permit from Store Norske to rent the property there.
"I need more space, bigger buildings and a fixed space to be," he says.
Money from Innovation Norge and the Svalbard Environmental Protection Fund provided a good start, but Vidmar says he's trying to develop his business into something bigger.
In a slightly longer term, he plans to establish a community garden at Hotellneset where residents can grow their own herbs and micro-vegetables.
"This is an uphill struggle and so far we're not earning money," he says. "I have not lost courage for that reason, I'm just burning for this kind of work."
After the lecture, he guides the Swedish guests on a bus tour. First a trip to the Svalbard Global Seed Vault, and then to his greenhouse and workspace in Stormessa in Nybyen.
More local food
He has tried to learned from past experience of those living in Barentsburg and Pyramiden, both of which had livestock and greenhouses, but it has not been easy. Cultivation of herbs and micro-vegetables seems merely like a feeble beginning. He has acquired spaces to produce eggs. In the longer term he will produce more food if he can obtain a license, with both fish and pig farming in those plans.
"It costs too much to ship all the food here by boat or airplane, and the quality is better when food doesn't have the lengthy transport," he says.
Volunteers
To assist in the greenhouse Vidmar has several volunteers. Jason Rutherford, 23, another U.S. resident, is volunteering this summer, as are three students from Austria. His son Amir-Soffian, 17, has a special responsibility for the production and delivery of micro-vegetables. In addition, his twins Alif-Ikwan and Laila-Rheanna, 14, help with the work.
Inside the greenhouse and inside the room at Stormessa things are growing in jars and boxes. In the compost hundreds of earthworms are transforming food waste into nutritious soil. In the middle of the dome is an oven in a small tent. This was used for heating in winter, but eventually it became too expensive so the production in the greenhouse was stopped and all of the plants were moved indoors. By then they had spent 40,000 kroner on heating.
First full season
Work in the greenhouse started again in April. The days of 24-hour sunlight provide a fine growing season.
"This has absolutely been a year of trial and error, but now we have learned a lot for the coming season," Vidmar says. "Now we have to work together to achieve something bigger."
Amir-Soffian comes in to pick up micro-vegetables to be delivered to Svalbardbutikken. He moved to the city last May and worked as a waitress at Funken during the past year. In the fall he is is scheduled to begin at the local high school. Vidmar says Amir-Soffian has the main responsibility to pick out, groom and deliver finished goods to customers.
Amir-Soffian says he thrives on the work. They cultivate ruccola, cloves, peas, mustard, coriander and radishes.
"I'm doing my best," he says, while bringing a tray of micro-vegetables into Svalbardbutikken. "We're get good feedback from customers. This is fresher, therefore, they like it."
Also on the customer list are Funken, the Radisson, Rabalder, Coal Miners Cabin and Kroa.