Hotel in a class of its own
Mary-Ann Dahle is delivering results much of the lodging industry can only dream of.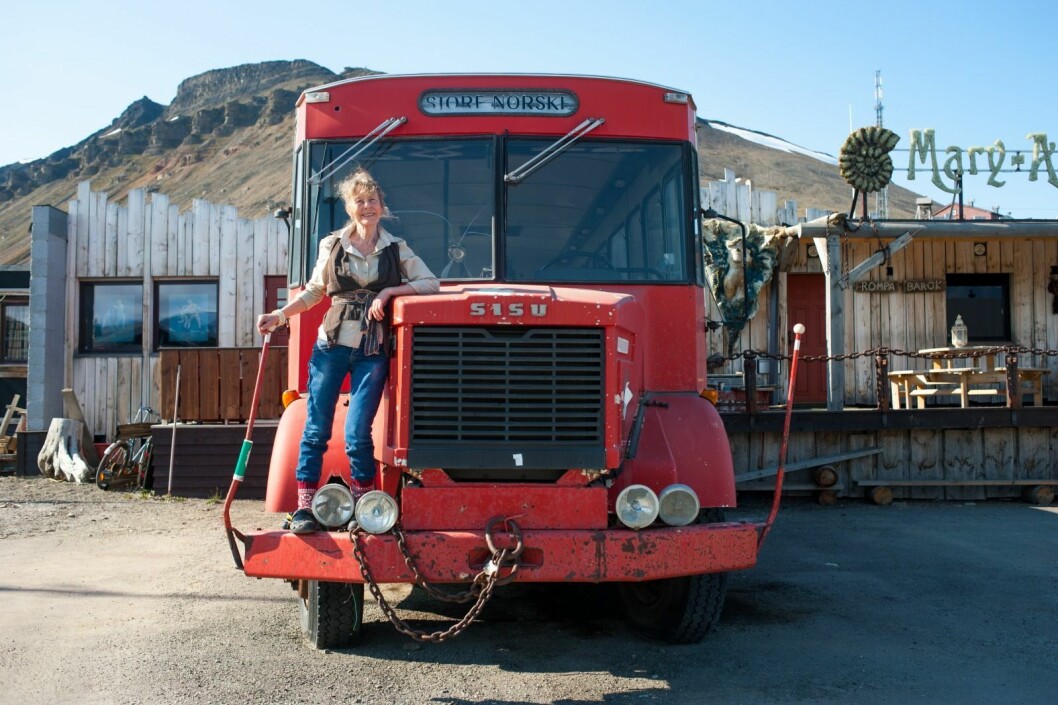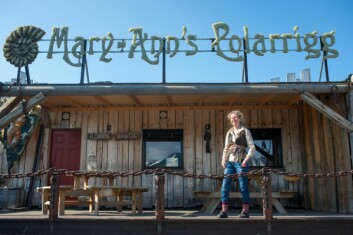 "A recipe? Yes, I have that. Work hard and be in control of your finances There is no other way to do it.
Mary-Ann Dahle, 67, looks around at the facility she has built up. She lives in a bedsit and works almost round the clock. Mary-Ann's Polarrigg definitely stands out from other properties and the owner even seems to think it's nice when guests come to the hotel breakfast in bathrobes.
Does that happen often?
"Yes. And then one feels at home," she says, adding guests also take afternoon naps on the sofa in the conservatory, one of the common rooms.
"I find it pleasant and nobody reacts to it. I want it this way."
'Hardly prepared'
Plenty of guests apparently liked it since 2014 ended with results she envisioned when she started in the private accommodation business in 1999. Since 2012, sales have increased by 65 percent to 11.2 million kroner last year. Meanwhile, profits rose during the past year to 2.5 million kroner. That's an operating margin – about 26.5 percent – most hotels and guesthouses can only dream of.
By comparison, the average profit margin for the hotel industry in Norway was 3.6 percent in 2011.
"It was almost like you are hardly prepared for what is really happening," Dahle says, admitting she is surprised the inflow increased so dramatically in recent years. She is, however, sure of one thing:
"I've marketed myself in the right places and I've noticed that the marketing has begun to yield results," she says. "So is it the case that this space is becoming more and more special, and people are drawn to special places."
Although advance bookings for September are provisionally lower than last year, she says this year's results are generally far better than last year.
Icy wasteland
The history of Mary-Ann's Polarrigg started in 1999, when she went in and leased part of the property. Renting everything was too expensive and the interior decorating was solved by recycling. Things lingering in storage around Longyearbyen got a new life in the lodge, whilst Statsbygg spared her considerable work by letting her have furniture and equipment that wasn't being used any longer. Paint was purchased cheaply, with the color of rooms determined by what color she got. She also received a lot of help from Store Norske and from people with ties to Svalbard in place such as Harstad.
Although Dahle comes from the town of Lenvik municipality, and lived and worked in the southern part of the country for many years, she was persuaded to go to Svalbard.
"At first they said that I should not up to the icy wasteland there," she says. "But a year after I was there. That was in 1997, and I was only going to be a short time and saving up the money."
Guts
The 2.1 million kroner in profits in 2014 was invested back into the business. Outside, carpenters started construction of a new terrace. The goal this summer is to finish the outdoor area, with the construction being done by reusing old pallets. Using what's available makes the going tough; moreover, the goal is to keep the style consistent with the rest of the resort, says Dahle, who turned 67 years old in March.
"But I'm not going to give in," she says. "I have lots of guts in me, so I will not. The day I know that it is okay, then I will calm down, but as it is today I have no trouble going from morning to night."
"I love to work. I love to develop my ideas and implement them."

READ MORE: Following the dream - creating a money machine
Translated by Mark Sabbatini